To those who know me, it's probably little surprise that I read a lot of books. I decided to start trying to share which books I felt were actually useful. The last couple of months I didn't read as much as normal, but this list doesn't include the physical books I've been reading also. From the start of January till the end of March, I read 54 books and most of them I started reviewing after that point (usually takes me a couple of weeks to write up reviews).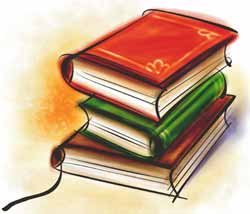 I'm only going to provide purchase links to those that were 4 or 5 stars – anything else I'm uninterested in passing along anyway and will probably delete from my Kindle account. It would be too much to retype, so if you want to see my reviews you can click a link and read it on the page itself.
The Best of the 5 Star Books
The Other 5 Star Books
The Four Star Books
The Three Star Books (not linked)
The Google+ Advantage (The Social Media Advantage)
How to Make a Kindle Book Cover: Step-by-Step Instructions to Make High-Impact e-Book Covers with Photoshop Elements 11
Mediterranean Vegetarian Cookbook
Enneagram Pop! Fictional Characters
How to Use Turbo Tax to Confidently Prepare Your Tax Returns (Tax Year 2012)
Cook What You Have A Guide to the Lazy Garden and the Lazy Kitchen
The Two Star Books (not linked)
Green Smoothie Recipes – An Interactive Games Quiz Book
On Interpretation
140 All-Time Must-See Movies for Film Lovers Now Available On DVD
PCOS Diet Book – A Collection Of Recipes To Beat The Symptoms Of PCOS – A Cookbook For Women Suffering From PCOS
Angels, Aliens & Other Entities
How to Cook Delicious Vegetarian Dinners! (Eat Healthy, Feel Vibrant – Fast, Easy, Tasty & Healthy Vegetarian Recipes for Today's Busy Woman)
The One Star Books (not linked)
The Replicator Moment? (Critical Shorts)
We Are Savages
Top 90 Children's Gifts to Buy This Year
AARP 2013 Almanac: Free Stuff, Scams and Savings, Diet and Health Tips, Movie Classics and More
I know this article has taken me forever to get out, but between the weeks of typing up reviews, then summarizing the list here, it took a while.